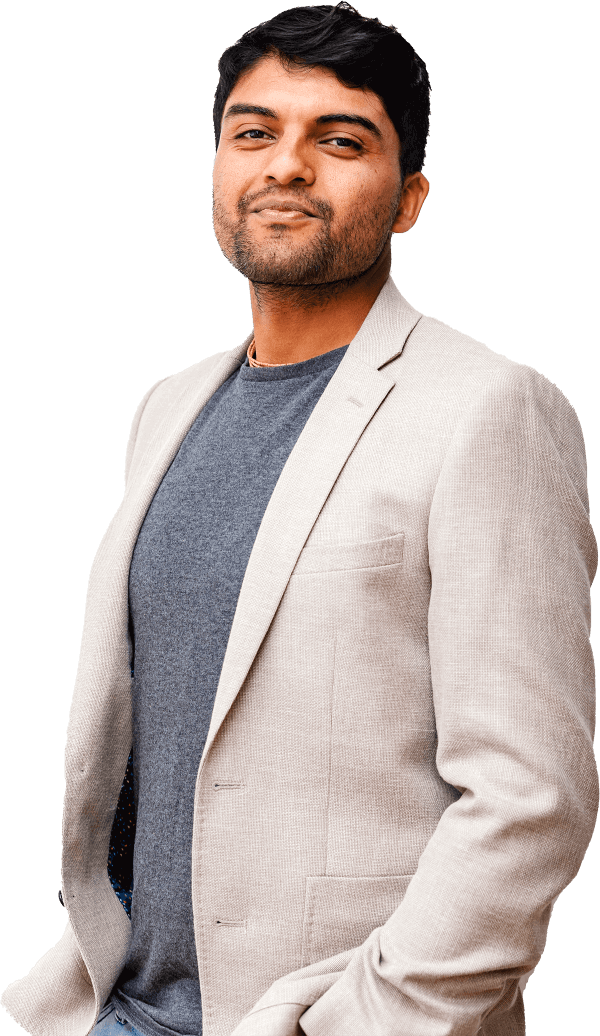 Buy High Cashflow + High Growth Property
We Help People Achieve PASSIVE INCOME Through Property Investing Using Our Unique Data-Driven System, So You Can Confidently Buy Top 5% Growth & Cashflow Property, Each Time
WITHOUT wasting months doing "research", spending weekends at inspections OR dropping $15k on Buyers Agents each time
It's a self-paced course, with lifetime support, called the Property Investment Accelerator where we find your exact growth suburb and property together using DATA – anywhere across Australia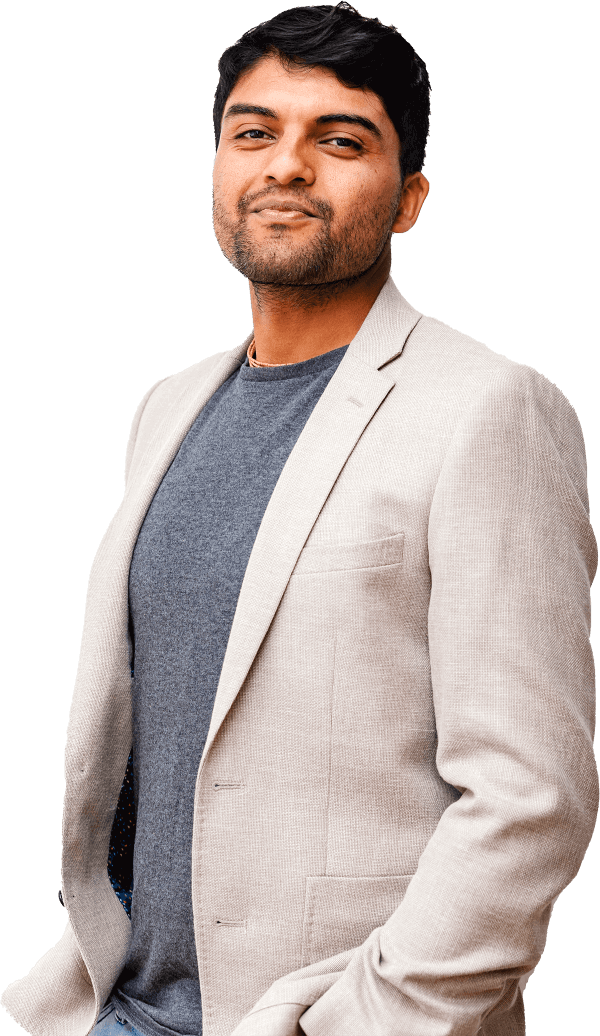 Is this you?
These are the types of people who we normally help
Are you confused and overwhelmed by the amount of contradictory information available online? It seems everyone has an "agenda" and not sure who to trust?
Are you the only one in your friends and family who wants to seriously build wealth through property investing and need support, guidance and the right team?
Are you nervous, risk averse and can't afford to make a mistake? Do you lack confidence and knowledge to guarantee success and are fearful of doing the wrong thing?
Are you sick of all the webinars, seminars and "master-classes" and don't want to be "sold" a cookie cutter strategy, or be "sold" a property?
Do you want to accelerate your journey to Passive Income and don't have time to learn by trial and error? Do you value DATA above all else and want to get to your Passive Income goals as fast as possible?
Do you want to invest inter-state or in another town / city but have little idea where to buy and what to buy?
Have you seen all the property advertisements on Facebook / YouTube, already had a "free consultation" with all the "experts" and just want honesty and authenticity?
Property Investing doesn't need to be a confusing and secretive process that can only be done by the "experts"
Learn how to master these skills as we break down and demystify the entire process so you can execute like a professional.
Strategy Development
If you don't know where you are going, it's hard to figure out how to get there, and it's even harder to confidently take your next step.
The most successful property investors are those who are skilled in strategy, because without a short term and long term strategy, it's difficult to 'see the forest from the trees' and consider the bigger picture.
Suburb Selection
Supply and demand are the backbone of economics. There is a mathematical science behind knowing which markets are out of balance and which are balanced.
We teach you how to use data to find periods of imbalance between supply and demand and how to use this to your advantage to select a suburb that is primed for price growth.
Property Selection
Finding suburbs with great growth potential is not the end of the process. You need to drill down on both the specific attractive pockets within suburbs and specific property attributes before committing to a purchase.
You'll learn how to methodically research where to buy within a particular suburb, and how to purchase an exceptional asset that sets you up for success.
Valuation & Due Diligence
Finding both "on" and "off" market deals sets you apart from the rest of the herd, including most professional Buyers Agents. You'll learn the tactics to gain access to quality property that we've learned through years of experience.
You will also learn how to determine the true value of a property before you buy without relying on sales agent opinions or inaccurate online estimations.
Negotiation
Discover the most powerful negotiation methods rooted in behavioural psychology to pave your way to profits, ensuring you avoid paying too much for a property and increasing your chances for buying under market value.
Instead of thinking of negotiation as argumentative, think about it as the necessary process for both parties to walk away feeling like they have arrived at a good deal!
Renovation & Taxation
Why exclusively rely on the market to improve the equity in your property when you can manufacture it? We will give you the exact strategy to execute a strategic renovation which is one of the single most effective ways to fast track your portfolio.
We will also teach you how to optimise your tax deductions to maximise your passive income and buy in the right tax structure so you can protect your assets and maximise your cash flow.
DATA is everything. People know this in the stock market. Hardly anyone knows this in real estate
30+ Years Of Data
The Model
History doesn't always repeat itself, but it always rhymes. The past can help us predict the future if we use rich, multi-dimensional data to understand the ingredients that caused suburbs to grow in value.
Using the same data we can then forecast where & when this growth will happen again. Like baking a cake, if the ingredients exist in the right quantities and the oven is set to the right temperature, then the cake will rise. Suburbs have worked in exactly the same way for decades.
35 Correlated Factors
The Factors
This is the heart of the course where we teach you the 35 factors, both quantitative and qualitative, that drive growth and passive income.
We teach you their respective weightings, their thresholds by which we know the factors are performing strongly, their trend analysis to be able to "time" the market, the data sources and how to easily access them and exactly how to interpret the data.
It is all based on a technique called Multivariate Regression Analysis – which allows the data itself to tell us what's important – rather than our own opinion. Best thing is you DON'T need to be a statistician to use it!
10+ Years Of Results
The Proof
This system is self-proving and in less than 4 hours can be applied retrospectively and predictively to understand why suburbs boomed in the past, and which suburbs will increase most in the short and long term future, while also being high cashflow.
This system has consistently predicted significant short and long term growth, without the need for opinion or conjecture, even ours!
The Property Investment Accelerator is a powerful end-to-end system that arms you with everything you need to succeed
We provide you with everything you need from start to finish – nothing is held back and no stone is left unturned.
Battle-Tested Process
We turned the guesswork of starting & growing a property portfolio into a science. Follow practical step-by-step instructions that are proven to work and track your progress using reliable metrics.
Discover how to find and buy the four-sided diamond: high growth, high cashflow, under-market value, and value add potential.
Pro Toolkit
From household budgeting, strategy formulation, portfolio budgeting and suburb & property selection, to workbooks, offer templates and communication & question templates.
We give you everything you need so you are set up for success right from the beginning.
Trusted Contacts
You'll need a high performing team around you so you can invest well, and knowing who to contact in the industry can be daunting, let alone knowing if you can trust them.
We provide quality references and contacts that are either vetted by PK or the community so you can fast track your property journey through the purchase process in confidence.
Vibrant Community
Join an energetic community who are on the same wavelength as you. Property investing is lonely when you're surrounded by people who just don't get it.
Get inspired, ask questions, generate ideas, make friends and have fun!
On Demand Mentorship
No matter how good the training is, you'll always have questions.
You will get access to our private client community, weekly Q&A calls, and email mentorship directly with PK.
Support For Life
You've bought a property after doing our course – does it just end there?
No! We give you lifetime access to the course, the community and mentorship so you can come back, engage with us and get support at any time and for every purchase!
This allows you to make money in FOUR WAYS from each property!
Short & Long Term Capital Growth
Buying Under Market Value
Option To Manufacture Equity Through Renovation
High Cashflow
Short & Long Term Capital Growth
Buying Under Market Value
Option To Manufacture Equity Through Renovation
High Cashflow